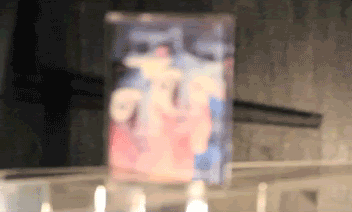 Cryptic LA duo
GERMAN ARMY
have established themselves with a series of lo-fi outings that seperate them from the pack. Their songs evolve slowly with a grim yet poppy approach. Surf music gone dub, goth music gone noise... with a tinge of no-wave and psychedelic smoothness. Ideal for a deep and hazy nocturnal listen. Get sedated.
Edition of 50
C-32 / Home-dubbed
Laser Color Printed J-Cards
Includes a two-sided insert with info
Photographs & GIF by
Jane L. Kasowicz
::: SOLD OUT :::
Check for copies at Tomentosa + Dub Ditch Picnic + USSR distros very soon.
Thanks!